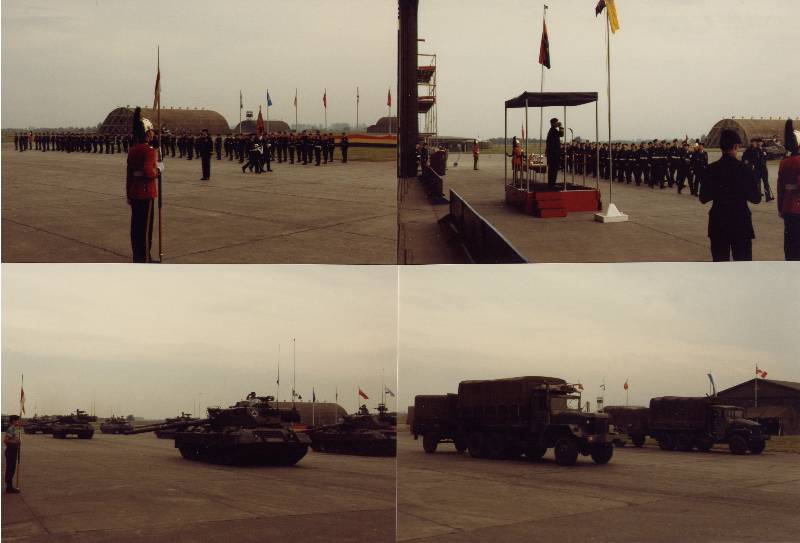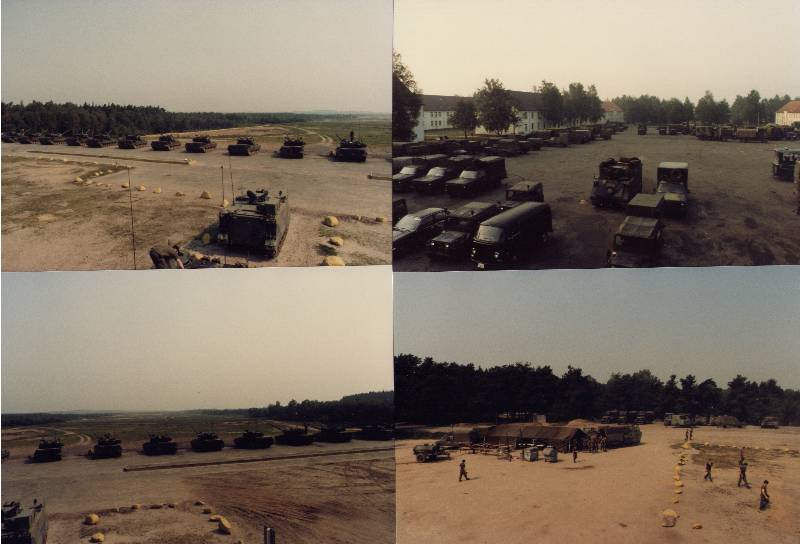 Pictures of the Royal Canadian Dragoons (RCD) Leliefontein Parade in CFB Lahr 1982, plus photos of Royal Candian Dragoons on the tank firing range.
---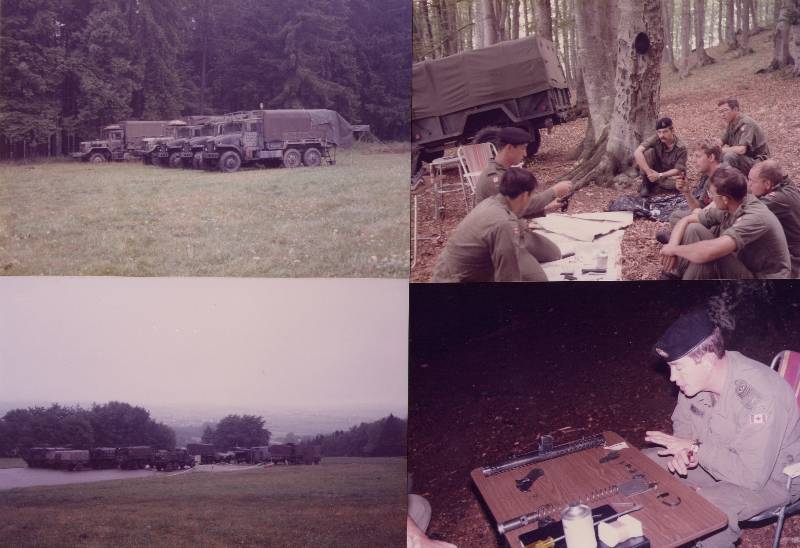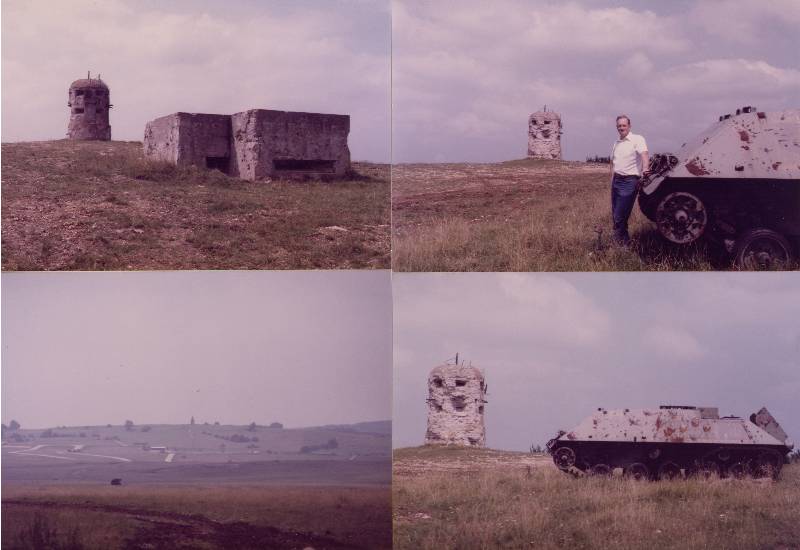 RCD HQ vehicles marshalled during week-end. Weapons training...day or night. Tank firing range targets, some go back to WWII Germany tank targets. I'm not a target (grin).
---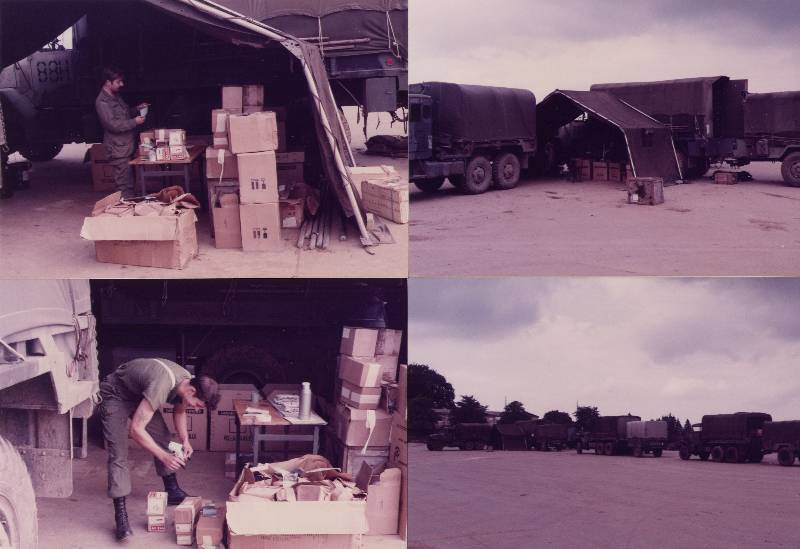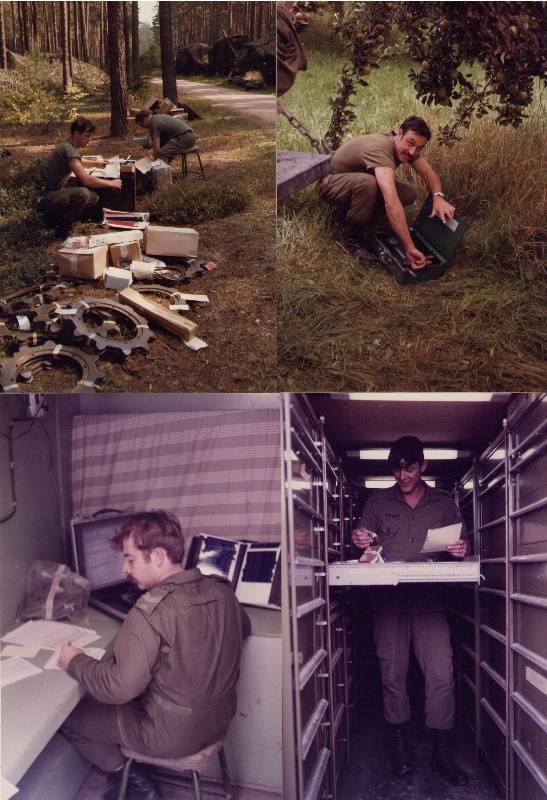 RCD spare parts section personnel receiving, accounting and storing tank spare parts.
---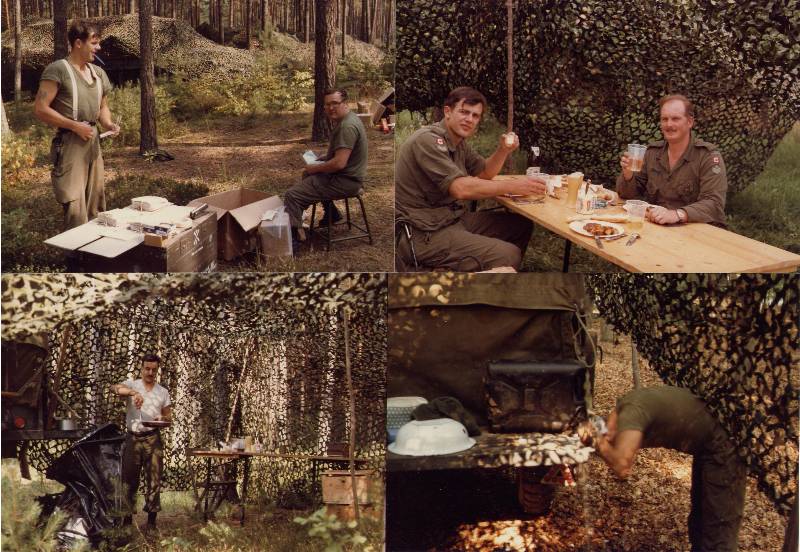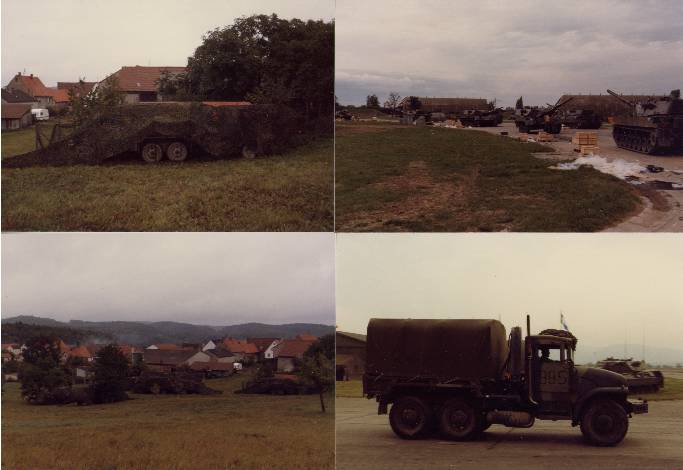 RCD spare parts personnel, working, relaxing, cooking and washing. Camouflaged vehicles and tank re-tread exercise back in Lahr after NATO exercise.
---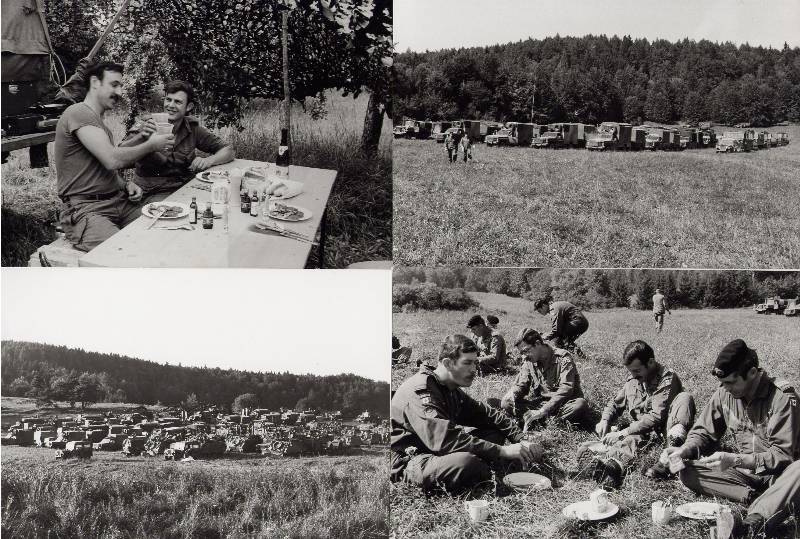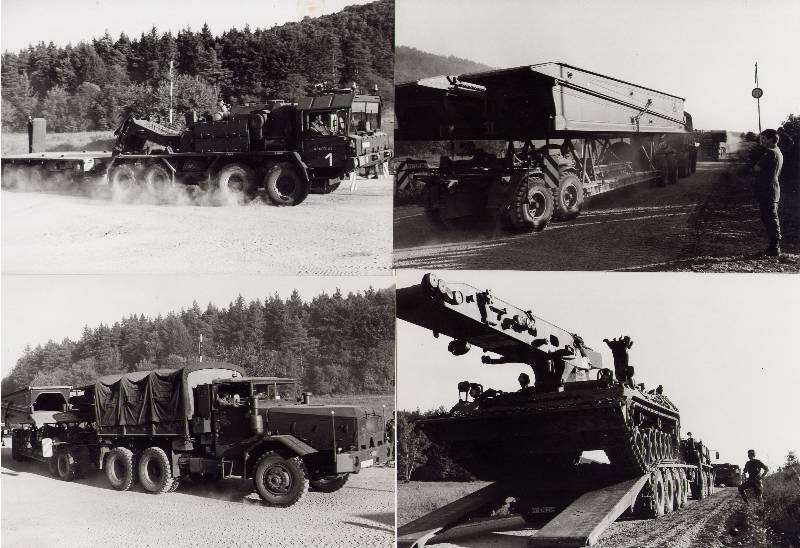 Moment to relax, marshalled vehicles, and tank transporters sequence of events, preparing to transport RCD tanks back to CFB Lahr, Germany.
---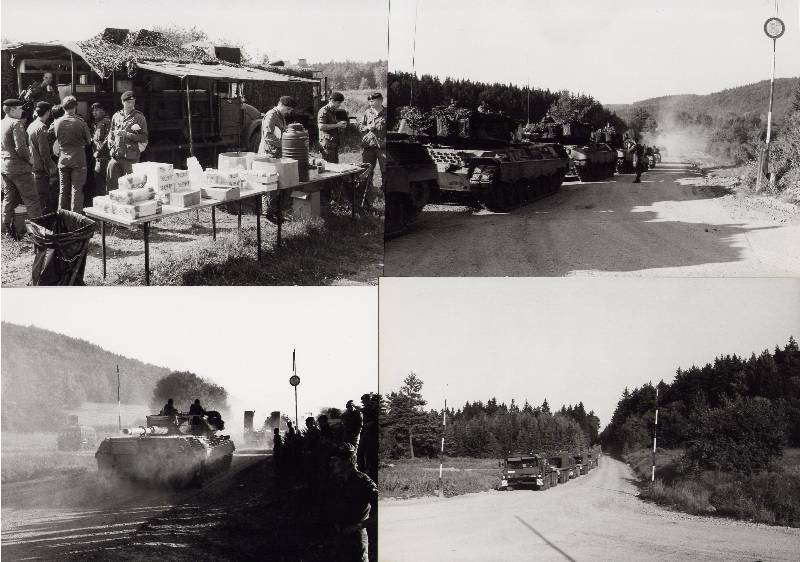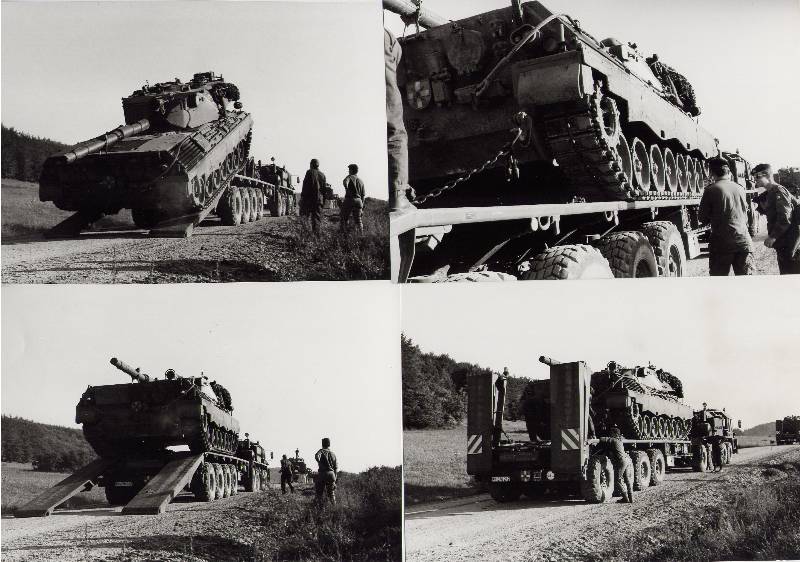 RCD lunch time before loading tanks for final trip home to CFB Lahr after a long NATO exercise.
---